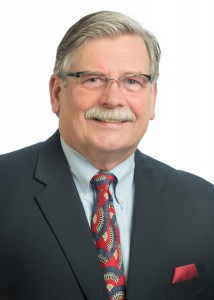 Education
Mike Elerath, CFP®,CLTC is a Wealth Advisor at Beacon Rock Wealth Advisors. After enrolling in the Clark Honors College at the University of Oregon, he graduated with a Bachelor of Arts in Business and Economics.
Experience
Mr. Elerath has worked for over twenty-five years in financial services. He has experience in banking, securities, insurance, and real estate. He is a CERTIFIED FINANCIAL PLANNERTM as well as a National Social Security Advisor.
As a business owner, Mr. Elerath has applied all of his experiences in working with closely held (family and privately owned) businesses providing valuation, succession, business sale and estate planning advice. Mr. Elerath helped business owners accomplish their financial objectives. As an investor in commercial, retail, and multi-family properties, he uses his experience to analyze client real estate investments and assist in repositioning real estate for retirement and estate planning.
Legal Education
To complement his Bachelor Degree of Business Administration and his professional objectives Mike earned an Associate of Applied Science (AAS) Degree in Paralegal Studies at Portland Community College (PCC) in June 2012.
Content that enhanced Mike's professional knowledge included corporate law, estate and probate planning, family law, intellectual property, litigation, bankruptcy, torts and personal injury, techniques of interview, legal ethics, electronic discovery and technology, group communications, legal research, and writing.
Mike is a member of the Phi Theta Kappa International Honor Society for community college students and graduates. He achieved academic recognition with honors on the President's List at PCC.
The paralegal program is approved by the American Bar Association (ABA). The ABA approval recognizes the educational excellence of the program. The PCC Paralegal program has a student law library and a student-run Paralegal Club.
When he was asked what he would do next Mike replied: "I would like to continue to broaden my knowledge by taking additional courses, and I am hard at work writing a textbook and a novel."
Community Involvement
An active member of his community, Mr. Elerath is a past president of the Rotary Club of Camas-Washougal, has been involved with the Boy Scouts, youth soccer and baseball. In his spare time, Mike assists several alpine ski schools at Mt. Hood as a Professional Ski Instructor of America-Northwest (PSIA-NW) member.
Mike is married with two adult children.
Licenses
Investment Advisor Representative in Oregon and Washington.  Life, Health, and Annuity Agent in Arizona, Oregon, and Washington.
Videos